Friso Online 10.10 Super promotion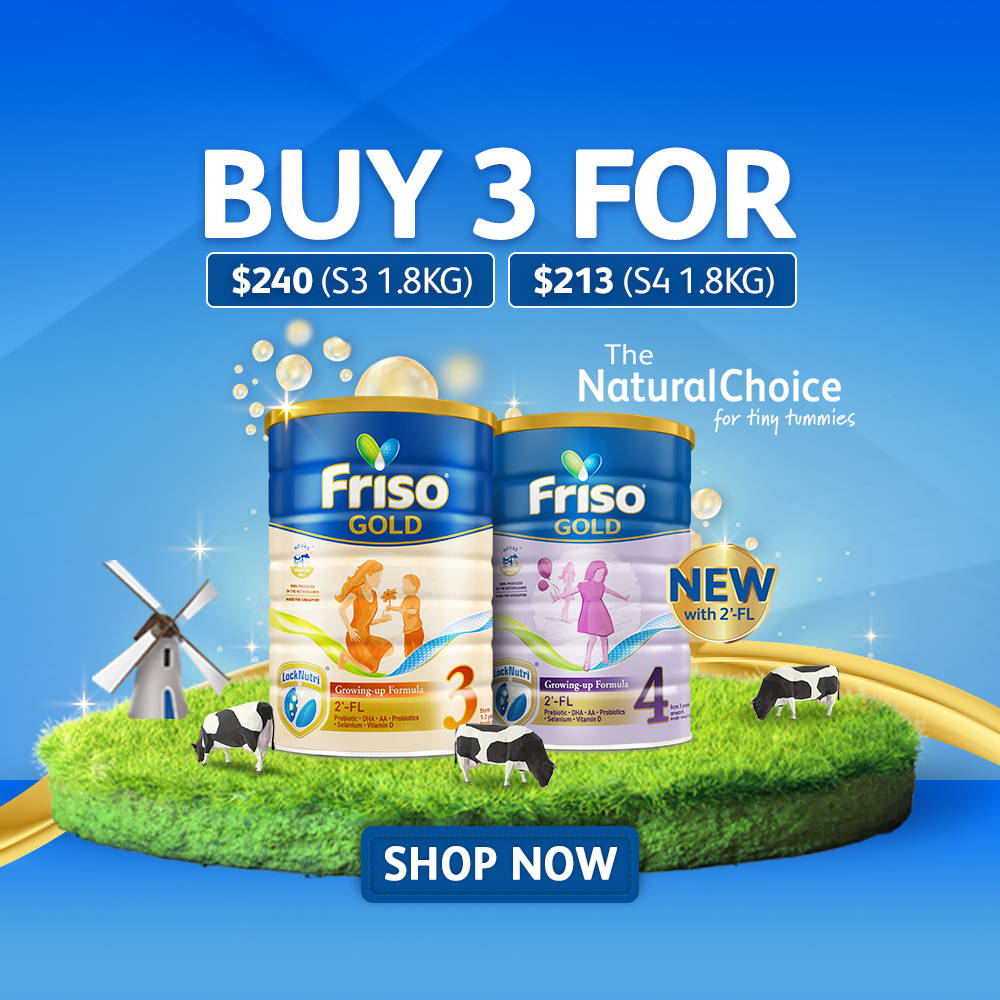 New Friso Gold with 2'-FL is specially formulated for a natural taste.
Friso introduced the new Friso Gold with 2'-FL on 1 June. With no added sucrose or flavouring, the taste of the New Friso Gold with 2'-FL is lighter, gentler, and most importantly, more natural for more goodness for your child!

Our new recipe includes 2'-FL, Iron, Zinc and Vitamins (A, C, and D) to support your child's natural defenses and immune system†:
New with 2'-FL
Natural nutrient, easy to digest**
No added sucrose
Natural, light flavour
New double protection lid
Contact us
If you have any questions, concerns or feedback about our products or service, get in touch with us any time and we'll do our best to help.
You can reach us via contactus@friso.com.sg or +65 6419 8484