Exclusive offer - 40% off - First Purchase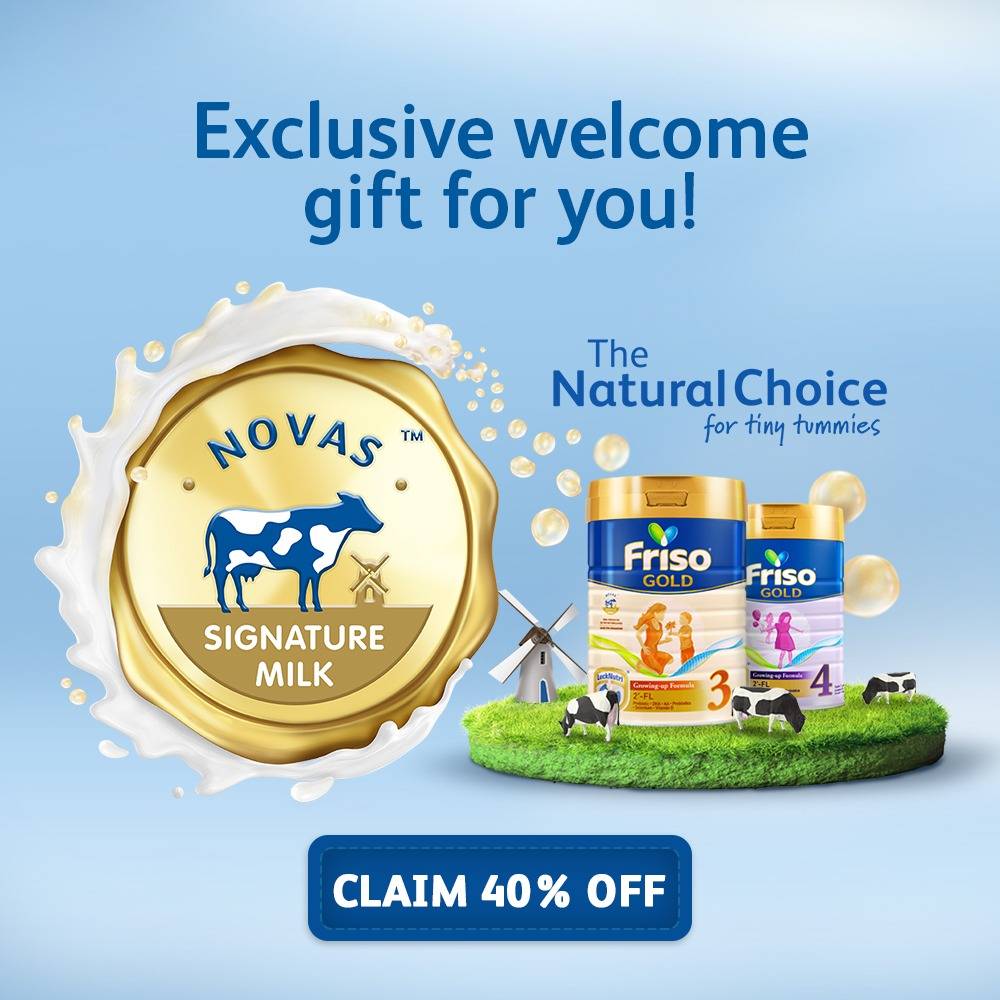 Use your exclusive discount code to purchase this product with 40% off!
How to Apply Discount Code:
Step 1: Add your favourite product Stage 3 or 4 900 gram to your cart (max 1 tin per customer)
Step 2: View your cart & select your desired delivery timeslot
Step 3: Complete check out process & apply unique discount code (see your email).
Promotion will expire on 30 September 2020


The voucher code can only be used once for max 1 tin per person.

Participating products Friso Gold Stage 3 (900g) or Stage 4 (900g)


It will discount the product by 40%
New Friso Gold with 2'-FL is specially formulated for a natural taste.
Friso introduced the new Friso Gold with 2'-FL on 1 June. With no added sucrose or flavouring, the taste of the New Friso Gold with 2'-FL is lighter, gentler, and most importantly, more natural for more goodness for your child!

Our new recipe includes 2'-FL, Iron, Zinc and Vitamins (A, C, and D) to support your child's natural defenses and immune system†:
New with 2'-FL
Natural nutrient, easy to digest**
No added sucrose
Natural, light flavour
New double protection lid
Contact us
If you have any questions, concerns or feedback about our products or service, get in touch with us any time and we'll do our best to help.
You can reach us via contactus@friso.com.sg or +65 6419 8484