Friso x Maison Q Limited Edition Reversible Bedding Set Promotion

Celebrate the importance of Good Sleep and Good Poop with this fun bedding set designed in collaboration with well-known Singaporean kidswear designer, Maison Q with Friso!
Inspired by the beautiful farms in the Netherlands, this playful reversible bedding set features Maison Q's signature scallop print, and sees the return of the three adorable champions of Good Poop: Super Pooper, Gutsy Gal and Poopoo Power. They are your little one's best poop-buddies, especially at bedtime; and your best little helpers when it comes to getting the kids to understand the importance of good poop and gut health.
Introducing the Friso x Maison Q Reversible Bedding

Friso x Maison Q Limited Edition Reversible Bedding
Made with 100% cotton in 300 thread count, the reversible bedding set featuring our cute little Poop-ers will help you champion the importance of good gut health during bedtime on one side, while Maison Q signature scallop print on the reverse with a not-so-secret message within it to spark daily (and nightly) conversations around Good Sleep and Good Poop1
Available from 1 April 2022, while stocks last.
1 Studies have shown that good sleep positively correlates with good gut healt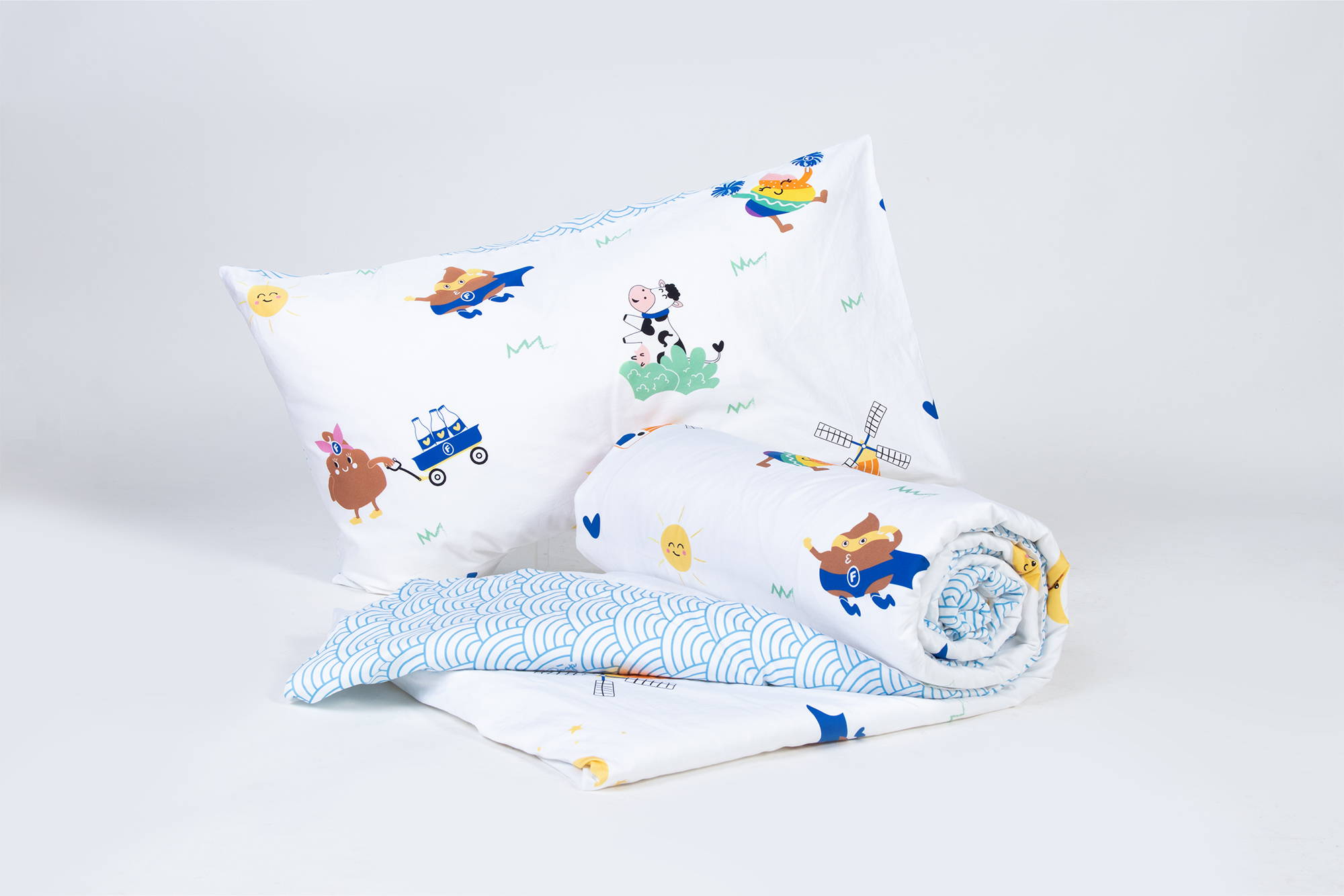 The Friso Family Poopcation
In addition to the launch of Friso x Maison Q Limited Edition Reversible Bedding, we are also rewarding five lucky Friso families with the chance to win a 3D2N Friso Family Poopcation for the whole family at the luxurious Shangri-la Singapore.
Winners of the Friso Family Poopcation can look forward to a fun staycation for the whole family where good poop takes centre stage. Little ones will love having their bed adorned with Friso x Maison Q Limited Edition Reversible Bedding, while a Friso Good Poop Officer Bedtime Activity Kit ensures that bedtime becomes the best time to talk about the importance of good gut health. Guests will enjoy complimentary fresh juices and detox tea, in addition to the myriad family-first amenities that make Shangri-la Singapore a favourite among Singaporean families with young children.
---
Here's how you can own the Friso x Maison Q Limited Edition Bedding set and take part in our Friso Family Poopcation draw!
FRISO X MAISON Q LIMITED EDITION BEDDING: Simply spend a minimum of $250 on participating Friso Gold products at leading supermarkets and retailers to redeem the limited edition Friso x Maison Q Limited Edition Bedding and Friso Good Poop Officer Tote Bag worth $168.
The bedding set is available for redemption from 1 April - 30 April 2022, while stocks last. T&Cs apply.
Promotion is valid at the following leading supermarkets and online stores, while stocks last.
Supermarkets/Retailers: FairPrice Xtra, FairPrice Finest, FairPrice Supermarket, Sheng Siong, Giant, Cold Storage, Marketplace, Prime Supermarket, UStar Supermarket, Guardian,
Online Stores: Friso Online, Friso Official Store on Lazada, Friso Official Store on Shopee, Friso Official Store on Redmart,  Fairprice Online, Sheng Siong Online, Giant Online, Cold Storage Online, Guardian Online.
FRISO FAMILY POOPCATION: From 1 April 2022, every tin of Friso Gold purchased also gives you one chance to be 1 of 5 winners in our lucky draw for the 3D2N #FrisoFamilyPoopcation at Shangri-La Singapore, each worth $1888!
---
Terms & Conditions
1. Promotion is not applicable for all infant formula & follow-on formula products for 0-12 months old.
2. For purchases at supermarkets and retailers, up to 3 receipts can be combined for purchases during promotion period, 1 to 30 April 2022, while stocks last.
3. For purchases on Friso Online, Friso Official e-tailers and Supermarket Online, orders must reach the minimum spend amount in a single receipt. Please click here for the full Terms and Conditions, and here for FAQs.
---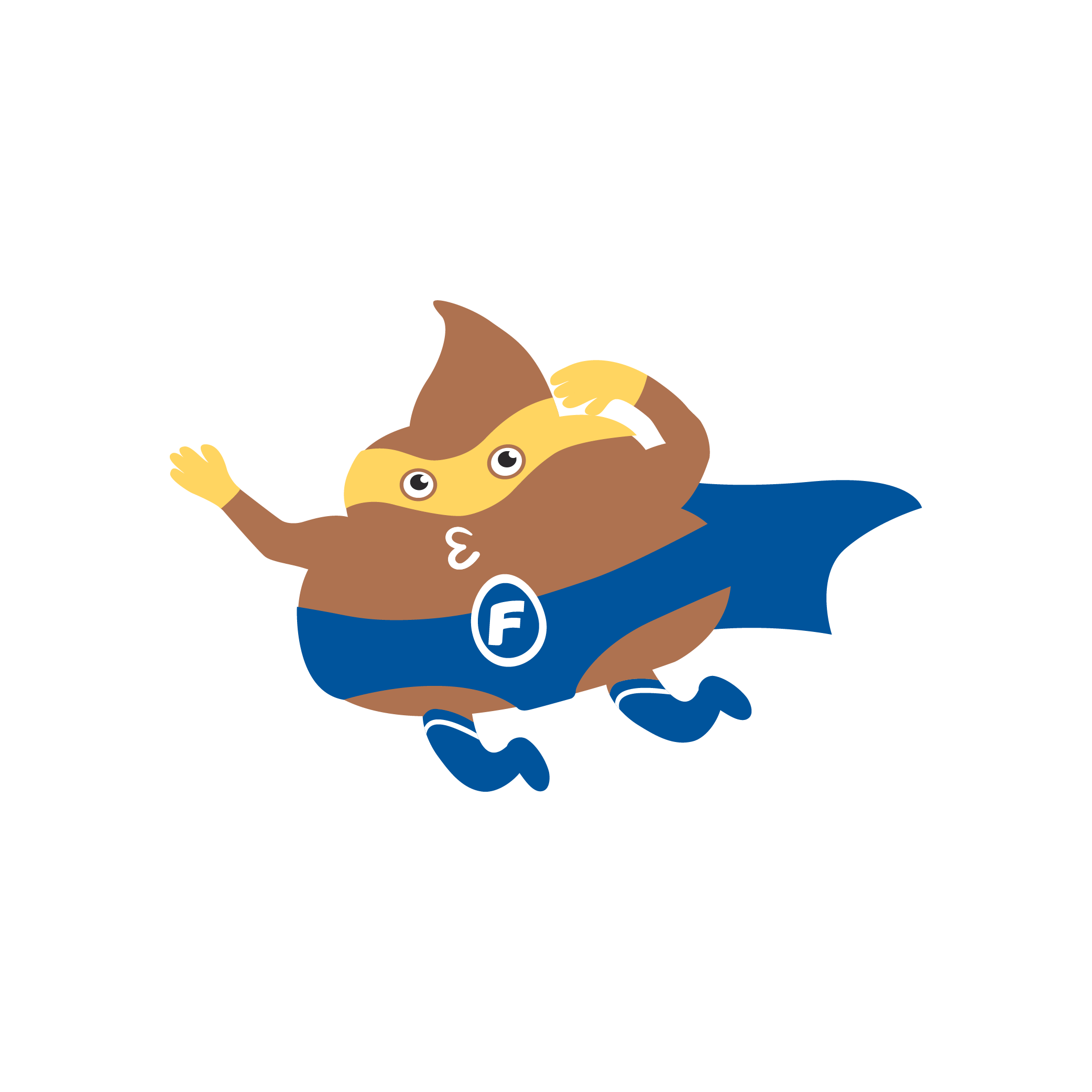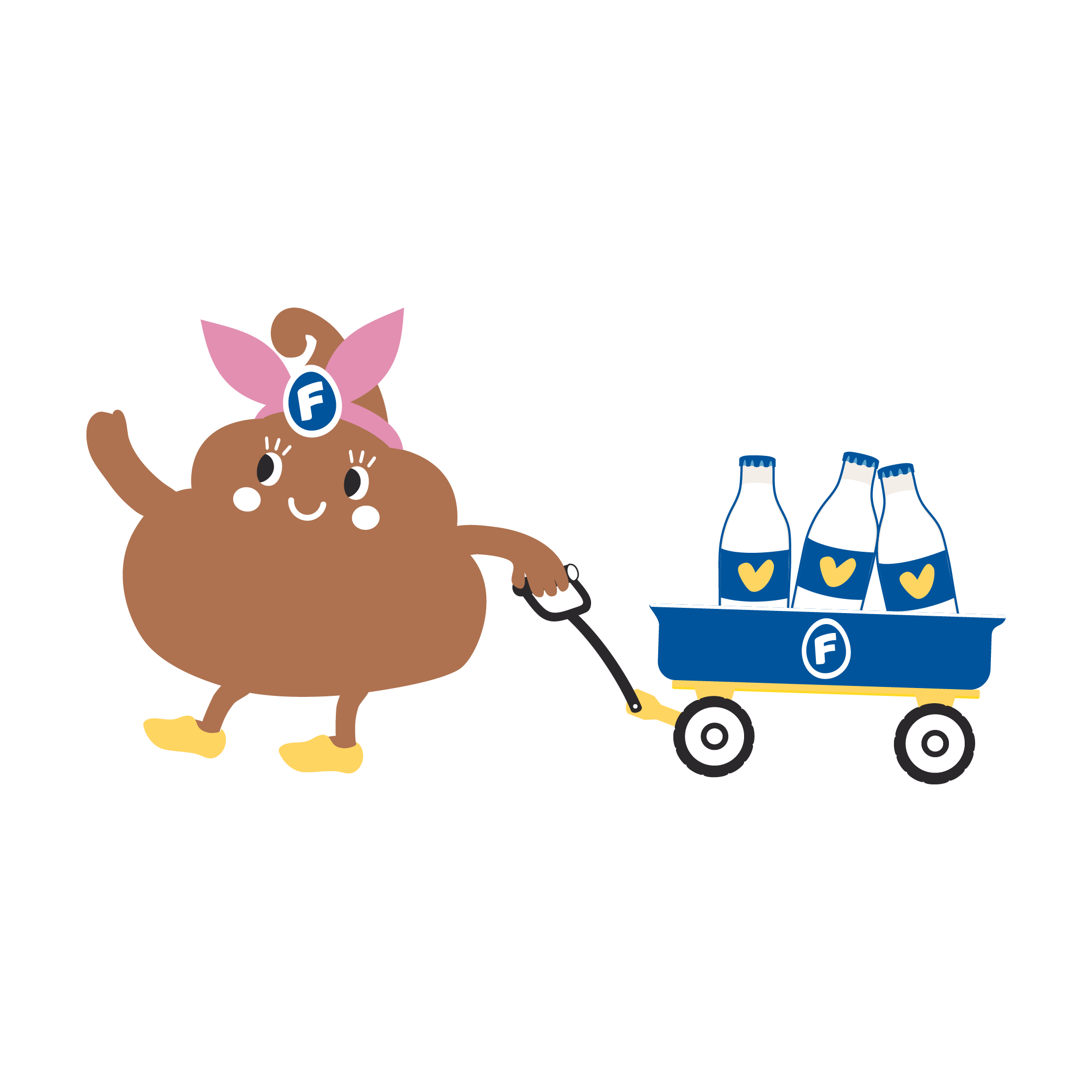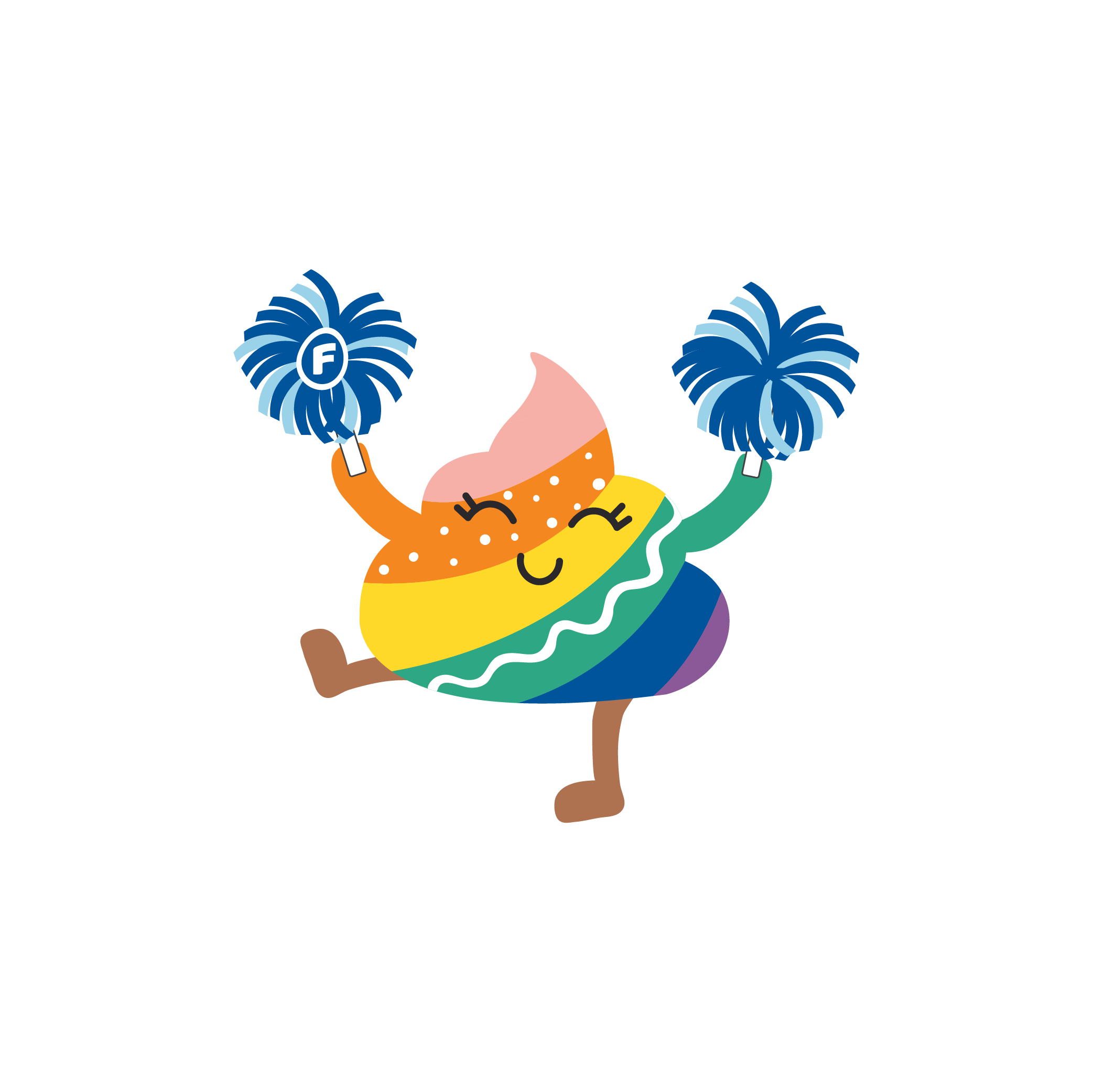 SUPER POOPER
When this lightning fast superhero of poop isn't zipping around, he loves tumbling at the gym and playing football with his Good Poop friends. Recently he's donned a pair of trunks in preparation for a splashing good time at the poopcation.
He believes: "Regular exercise can help all of us sleep better. Good sleep can help us stay healthy and happy!"
He loves: A healthy and nutritious breakfast to power him every day.
.
GUTSY GAL
This gutsy farm girl loves being out in nature, foraging for fresh veggies to eat and picking up wild flowers to decorate her home. Excited to be going on a poopcation, she's been busy packing for the trip!
She believes: "Natural, whole foods are good for tiny tummies! When our guts feel good, we will also have really good sleep!"
She loves: Pink! And she has a cart that she brings everywhere!
POOPOO POWER
A colourful character, Poopoo Power is always cheerful and ready for the day with a big smile. He lights up any dance floor with his smooth moves. Nothing can stop Poopoo Power in his celebratory cheer as he grooves to the music on his way to the poopcation.
He believes: "Good sleep is just what we need to feel well rested and happy the next day. And don't forget, always brush your teeth, and be in bed by 8pm every day!"
He loves: A good bedtime story.
---
Contact Us
If you have any queries or feedback about our products or services, get in touch with us any time and we'll do our best to help. You may reach us via contactus@friso.com.sg or +65 6419 8484. Our hotline is available from Mondays to Fridays, 7AM to 10PM.
---